2 beets, grated
2 carrots, grated
2 onions, chopped fine
4-5 medium potatoes, grated
½ head of cabbage, chopped in short thin strips
About 12 c. (3 quarts) of water
Seasoning-- chicken-like seasoning, Lawry-like seasoning and salt, to taste
Put the water in the pot first. Then prepare and cook the vegetables until tender.
Stir frequently to keep it from sticking to the bottom of the pot.
Add seasoning when vegetables are about cooked.
(Note: All measurements are approximate. We just use whatever measurements we happen to have on hand.)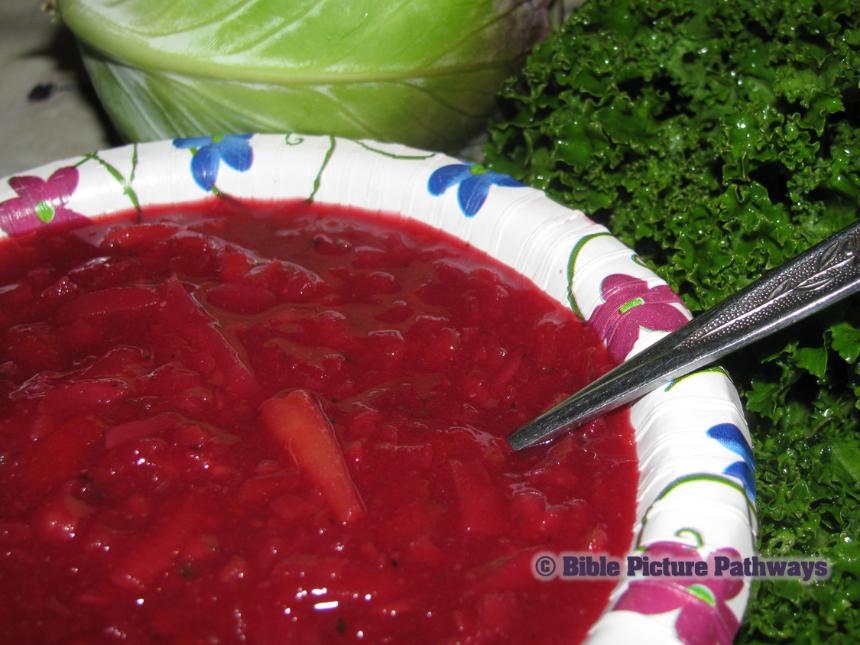 All recipes and pictures © Bible Picture Pathways (Parent organization of Swift Runner Ministries)--Not to be used for commercial gain.