Anatomy and Physiology Learning Videos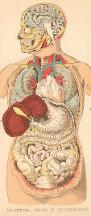 Shop For a Cure
Video presentation exploring the lessons that we learned with Trenton's crisis.
The causes, and the remedies.
Parts 1 and 2
*******
Why I Believe Natural Remedies Work Even Though My Son Died - Video
Standing on the Sea of Glass
A Video Presentation on Revelation 15:2 put together by Trenton's mother after he told her "If I don't wake up in the morning meet me on the Sea of Glass."
Glimpses into the Life of Trenton
Musical slide presentation with
memories of Trenton
(with 3D Pictures that he
modeled on the computer)
Musical video that Trenton made -
Featuring music from Handel's Messiah.